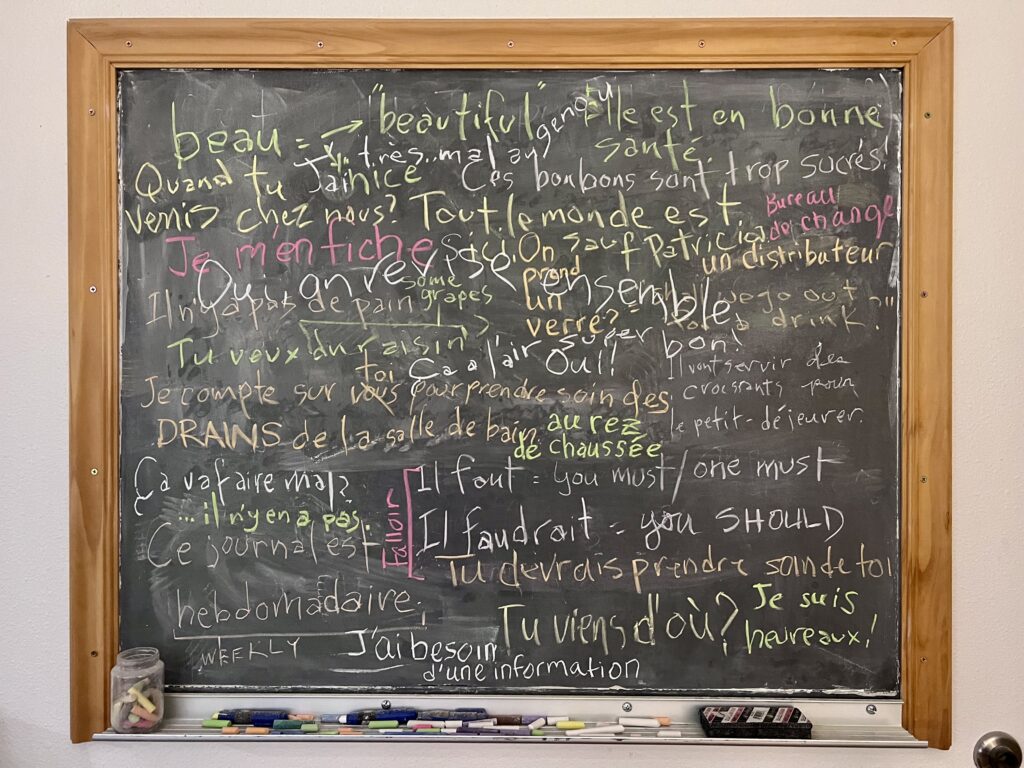 Ah, Paris calls! Abruptly in June 2022 we decided to plan our own trip to Paris, and booked Icelandic Air, which has the shortest flight times with a one-hour stopover in Iceland. We'd go during the Christmas and New Years holidays, when Patricia wasn't teaching and UNM was on break. Gone almost four weeks! Amtrak to Chicago, with an extra day to explore one of our favorite cities where both Patricia and I grew up. And then a flight out of Ohare Airport to Iceland and…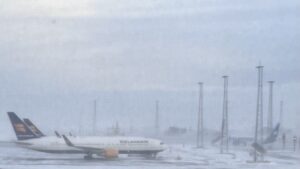 Well if you've been following Patricia et moi on Facebook, you got the news live and as it happened about us getting snowed in at the Keflavik airport for a couple days, rerouting to London, and taking the Eurostar "Chunnel Train" to Paris. We arrived three days late at the posh and quirky Le Citizen hotel, which graciously held our reservation, extended our stay, and upgraded our room.
On Christmas Day 2022, we set out on a long walk from our hotel in le dixième arrondissement, through the parks along the canal leading to the River Seine. We turned and headed in the direction of the Eiffel Tower, with Notre Dame looming in the near distance, shrouded in grey scaffolding.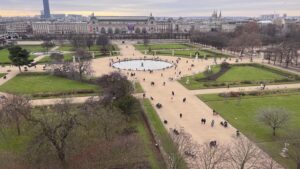 Along the way, we came upon a bustling Christmas Market where we rode on the big ferris wheel, taking in great views of la rivière, the Pyramide du Louvre, the fabulous Eiffel Tower, the Basilique du Sacrè-Cœur de Montmartre, and the Paris Opera.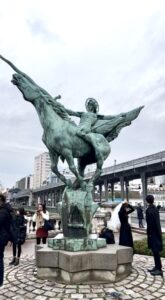 From there we wandered through Tuileries Garden and crossed over and walked along the lower quay, past floating restaurants, houseboats, cafés and shops. We passsed beneath the Eiffel Tower and continued on, to Pont de Bir-Hakeim, midway across the river where you see the statue of Jeanne d'arc. From there we walked through le petit parc, Île de Cygnes, à narrow island park in the midst of the Seine. At the far end stands Paris' own Statue de la Liberté.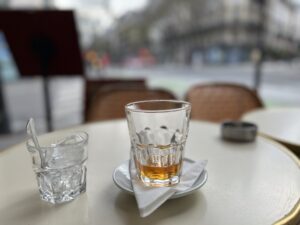 By then it had been a long walk, so we caught a cab back to the hotel. Patricia was ready for a nap while I found a quiet brasserie in the neighborhood and enjoyed a leisurely Scotch at a table outside.
Four days in Paris, and then we're off to Montpellier for a longer stay. More on that in another post. In the meantime, PRACTICE YOUR FRENCH!
Keep following for more updates in French language learning from the "French Chalkboard."