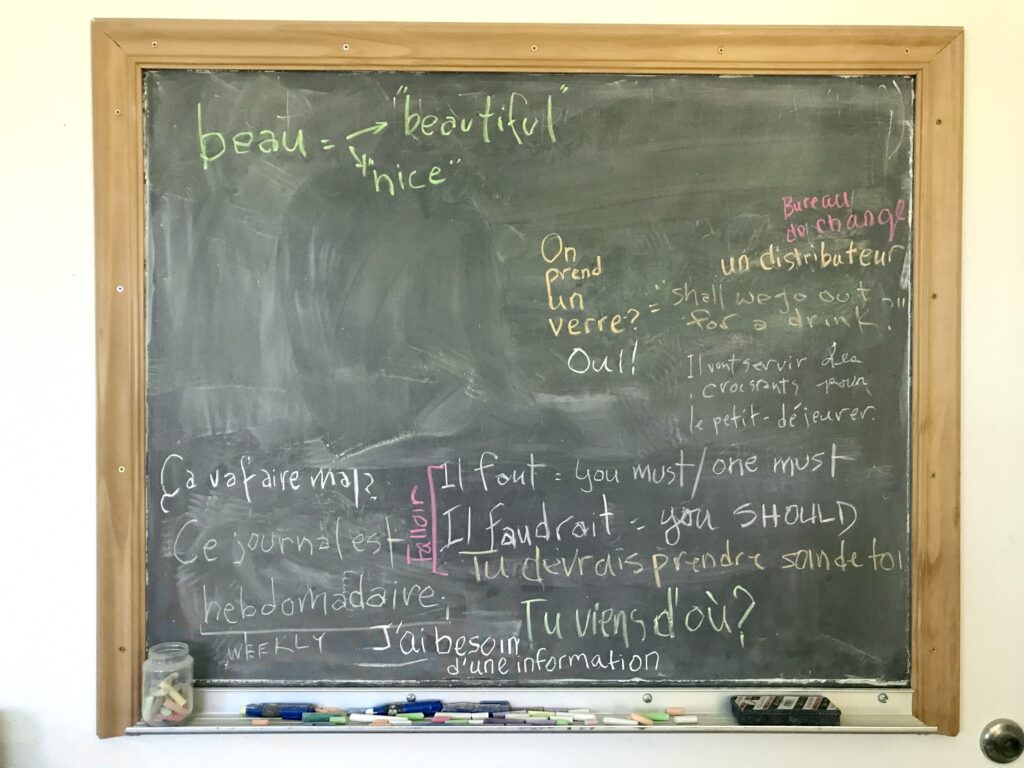 With just two semesters of beginning college French in 2010-2011, Patricia and I were far from fluent, and our brief visit to Paris in early 2018 convinced us we should be taking French language classes again. But it didn't actually happen until the pandemic when everything was going onto Zoom videoconferencing.
In mid-2020 we signed up for a University of New Mexico "Conversational French" continuing ed evening class on Zoom with Prof Bill. While entertaining, the class was light on French language learning and surprisingly light on actual French conversation. Still, we had reawakened the desire for more rigorous French language learning. And it was Prof Bill who introduced us to Duolingo (online learning app), which has been a great way to connect with the French language in short interactive lessons every day.
After two five-week sessions with Prof Bill we looked around and were happy to find a local chapter of Alliance Française right here in Albuqurque.
Through the remainder of 2020 and 2021 we took ten-week Alliance Française classes via Zoom with French instructor Penelope Lespinasse in Ohio. We have taken Intermediate French 1 and 2, and Advanced French 1, working our way through a college-level textbook.
The chalkboard is a record of some of the more interesting or demonstrative phrases that we wanted to keep and review for a while. These sentences come from both our "Contacts" (Seventh Edition, 2001) textbook and from the daily Duolingo lessons. And when the chalkboard gets full, we snap a picture, erase, and start fresh.
Keep following for more updates in French language learning from the "French Chalkboard."